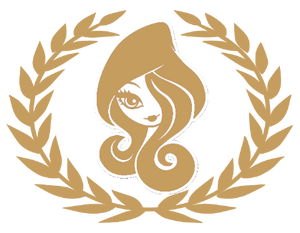 Welcome
Welcome to the Ever After High Mythology Fandom Wiki!
This Wiki is for making OCs' from myths . Most myths are allowed. Have fun creating myth OCs! Please note that we don't allow Christian Mythology or other myths relating to a religion.
Mythology and You
Welcome to the Ever After High Mythology Fandom Wiki! If you're here, you can be expected to be making mythology OCs for the universe of Ever After High. But, why do we all turn to mythology as a source for a fairy tale character?
Myths are, frankly, timeless. They've endured for longer than their respective creators ever did and envoke a sense of wonder within us. Therefore, in a universe full of equally eternal fairy tales, it's only natural that mythology would follow suit!
You can see from the wide variety of OCs featured here that we accept a lot of pantheons! From common to obscure mythos, we would like to fulfill all of your mythological OC needs.
Here's also some guidelines when creating OCs:
Now, this wiki follows the established canon of Ever After High with a few notable fanon additions! Not fallowing these rules will result in a simple talk from the admins. Don't worry, we don't bite.
All mythology OCs are in a special part of the castle, mostly because of their special needs that may be incompatible with normal fairy tale students, though interactions are entirely possible between fairy tale and myth students.
They also have special classes catered to their needs, so don't expect people like Apple White to be in your OC's classes.
Just because these kids are the children (and relatives) of gods doesn't give them godly powers for the most part. While they do possess powerful and supernatural powers, they are not the equivalent of gods in any way.
While there were other godly schools, they were not large scale and mainly mythology specific.
Character & Ship of The Month
Character of The Month (CoTM) is an award given out each month to a different character, hence the name. These OCs are nominated and voted by the users, and they are given a place on the home page. Ship of the Month (SoTM) is similar, with a different ship being awarded this awarded every month as well. June voting is open, but please also look at the past winners!
Character of the Month

While for some of us it may not be such a sunshine-y summer (or summer at all), but the world sure is bright when our Character of the Month for July is around! Yep, we have our dear son of Apollo, Cyrus Helios as our winner! I mean, who couldn't love our sunshine boy?
Ship of the Month

It appears we have, yes, *another* squad for our July Ship of The Month! In the same vein as it's Greek, Roman, and Norse counterparts, the Children of the Nile is a close knit group of Gods and Goddesses from Egyptian Mythology, and like all the other squads, it's no wonder they won this month!
News and Announcements
June Of The Month voting is open! Please vote here!
Voting on the wiki ends the 26th and Discord (or private voting) ends the 28h!
We have 780 articles
Affiliates
Please talk to the admins if you would like your wiki to be affiliated with ours!

Before You Get Started...
...Please check out our helpful guides!
Poll
Coming soon to a theater near you!
Community content is available under
CC-BY-SA
unless otherwise noted.